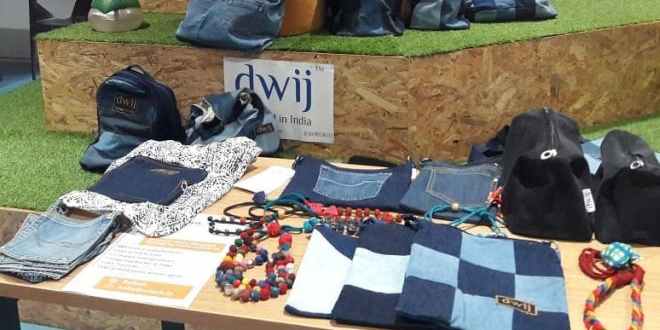 'When I was living my student life, I used to buy a lot of things and throw a lot of stuff in the dustbin. I was living in a bubble that someone out there will take care of my waste. As I grew up, this bubble burst. And that was the starting of my sustainable journey," says 27-year-old Soumya Annapurna Kalluri, a mechanical engineer turned entrepreneur who left her cushy job to start a social enterprise in the year 2018 with a motive to reduce the waste load from the planet.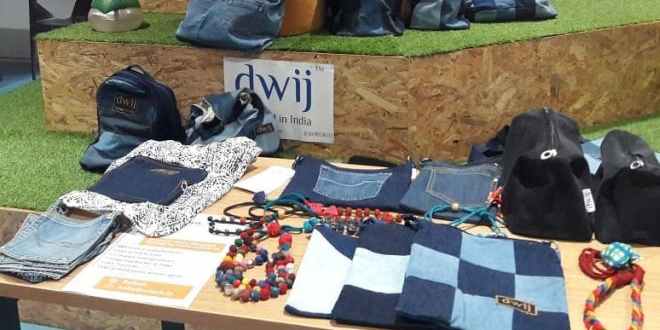 Through her startup, Dwij that essentially means, 'a new lease of life', today Soumya has been able to upcycle more than 3,000 old jeans into fashionable bags, accessories, clutches and items of daily utilities. Explaining her sustainable dream, Soumya adds,
After completing my engineering from Pune University, I moved to Germany to pursue my masters. There I got introduced to things like carbon footprints and sustainability. And then when I moved back to my home country and researched on the topic of waste, I realised the potential this market has. That's when I decided to step in.
Soumya decided to create utility products and the first obvious choice was to use denim, thanks to its durability, as compared to other fabrics.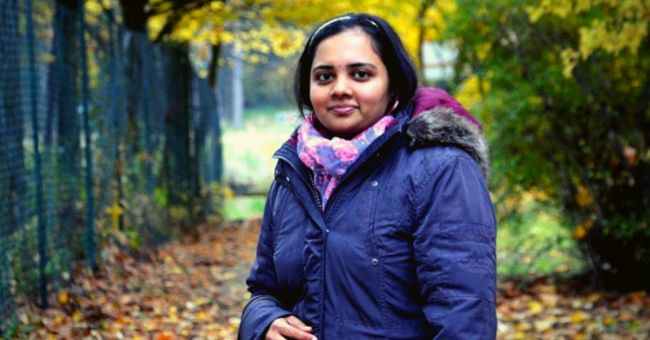 It takes around 1,000 liters of water to grow cotton that makes a pair of jeans. Add another 50 liters for that faded texture. Now a simple pair of jeans if thrown not only adds to the waste load of our landfills, but also leads water wastage. This was one of the many facts I learned during my research and I was inspired to walk towards my sustainable dream. With an initial investment of Rs. 6 lakh, I successfully established Dwij with a hope of inspiring people towards sustainability and effective waste management, adds Soumya.
It's All About Upcycling!
At Dwij, Soumya is accompanied by a team of five members, all of them upcycle the old jeans in three basic stages – first is the collection stage, usually the old denims are procured from Mumbai's denim traders at a rate of Rs. 20 per kilogram. The second stage includes the clean-up of the materials so that they are as good as new. The last stage includes cutting and tailoring the material as per the designs.
One of the unique features of the things we make at Dwij is that every product comes with a tag that has a name of the designer who has made and designed the product, this is to give it a personal touch. Another aspect is the fact that at Dwij, nothing goes into the bin mindlessly. The shredded pieces waste which is generated while making the products is further used to make small items such as accessories or jewellery.
n an average, it takes a weeks' time to create a product, and, till now, Dwij has been able to sell almost 2,500 upcycled products that mainly include bags, clutches, pouches and accessories. In future, Dwij plans to expand to create other utility products like school supplies and yoga mats.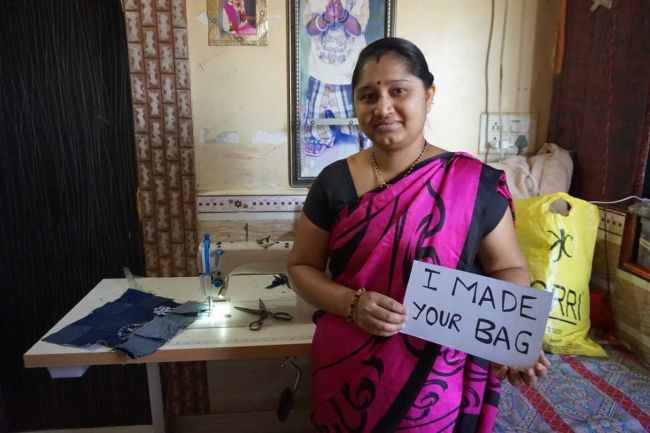 With a hope to make more and more people switch to sustainable fashion and get used to buying upcycled product, entrepreneur Soumya signs off with a message, she says,
Upcycling is the way ahead! It is time, we all become aware and more accepting on using upcycled products. We all need to understand one thumb rule – whatever waste we generate, we all have to manage ourselves. No one out there will do that for you, so as environment conscious citizens, we all have to do our bit for the planet.
Article Credit: NDTV Swacch