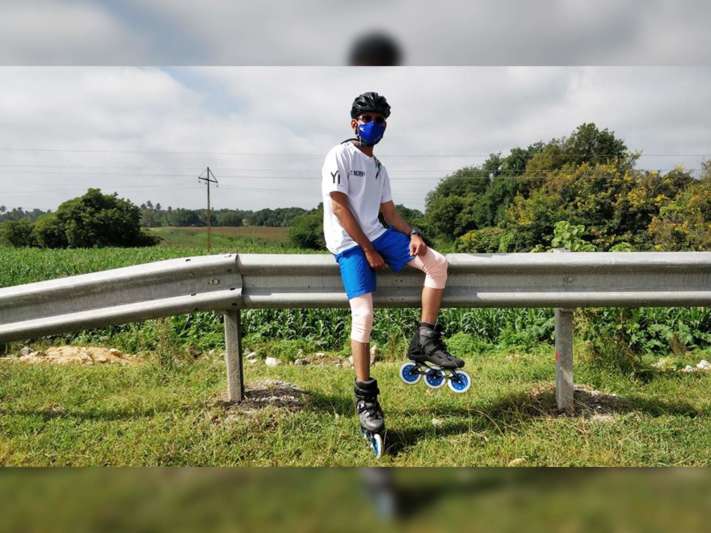 Rudrapur: For 37-year-old Rana Uppalapati skating is not just a sport as he always wanted it to be a tool to raise awareness. The entrepreneur who hails from Visakhapatnam is on a 6,000-km skating expedition to raise Rs 9 crore funds for the education of 25,000 girls in 90 days. 
Starting his journey on September 5 from Bengaluru, Uppalapati reached Rudrapur on Monday covering 2,500 km in 40 days.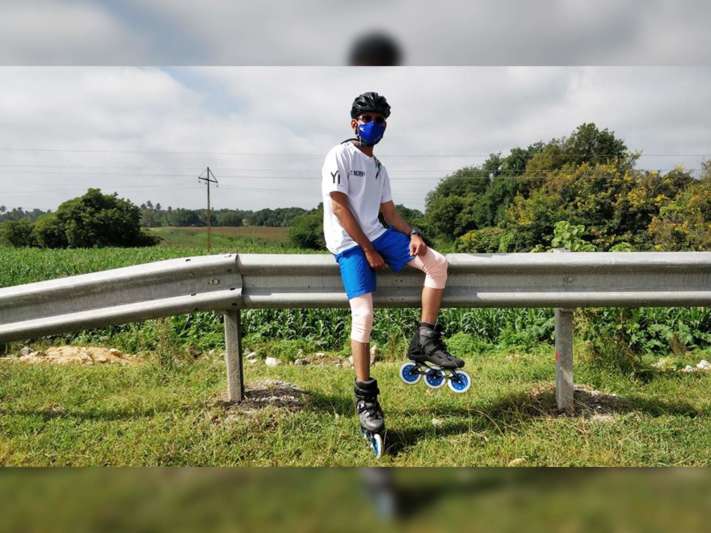 "If a girl is educated, an entire generation gets educated. Lack of education is not only a career hindrance but the girl would also be away from learning about health issues, hygiene, reproduction cycle etc." said Uppalapati, who is a father of a six-year-old girl. 
His expedition, titled 'Educate to Carry Her Onwards' (ECHO), will cover the Golden Quadrilateral touching 20 major cities, including four metros.

Uppalapati and his four other team members interacted with local girls and visited many schools at the stopovers. He said, "I always wanted to do my bit for the society. In the past 40 days, we have already collected Rs 2.5 crore. During our journey, we visited many schools and made the girl students aware of good touch and bad touch." 

Thirteen-year-old Prerna Garg, who interacted with Uppalapati, said, "This is a great initiative and with this fund raiser, many girls like me will be able to go to school. His talk was interactive and he showed us many videos to put across his point." 

Titan corporate head NE Shridhar said, "The expedition, a corporate social responsibility initiative under the Titan Kanya campaign, will also have 6,000 awareness seminars at different places with a target audience of six lakh children and other stakeholders." 

Article Source: Times of India