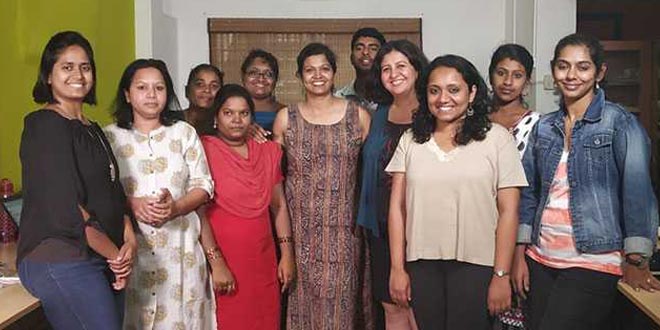 Malini Parmar and Smita Kulkarni's firm manufactures menstrual cups, reusable cloth pads and diapers, natural cleaning agents and composting kits among other environment friendly solutions.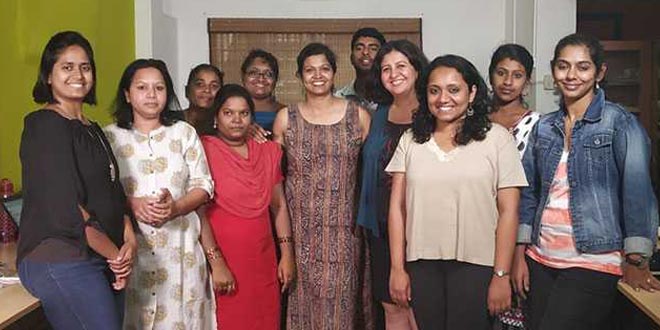 "At Stonesoup, we aim to make sustainable living easy. We believe 95 per cent of the waste can be easily rescued from landfill if it's segregated," says Malini Parmar, co-founder of StoneSoup, a Bengaluru-based company that provides eco-friendly solutions and product alternatives. Started in 2016 by two waste volunteers coming from completely different backgrounds, Ms. Parmar, an IIM Kolkata alumna with 15 years of experience in the IT sector and Smita Kulkarni a Design Professor from Bengaluru's St. Joseph's college, came together to promote and environment friendly living.
We were together in a citizen volunteer group working with solid waste management throughout Bengaluru and both of us were concerned how this grave issue of waste management is ultimately affecting our kids. When we came up with this idea, we were definitely a little reluctant but eventually both of us felt like this is something we are more interested in at this point of time. Needless to say, we didn't look back!
StoneSoup mainly offers solutions for menstrual hygiene, waste management and plastic pollution. The firm manufactures menstrual cups and reusable cloth pads, cloth diapers, composting kits for different household or community sizes and natural household cleaning agents among others. Ms. Parmar said,Sanitary waste is not only harmful for women's health but also for the environment. What's more is that it leaves a hole in the pocket every month. Stonesoup reusable menstrual cups have been reducing the sanitary waste at source by offering women an alternative.
The duo also organises workshops "Period Love – Bleed Green" that explains women the impact of menstrual waste on the environment and the sustainable alternatives that exist.Menstrual cups make periods 'trash free, cash free and rash free!
Ms. Kulkarni says that the Stonesoup menstrual hygiene products like the cups and the cloth pads have eliminated approximately 91 lakhs of sanitary pads, which would have otherwise stayed in landfills for 500 to 800 years.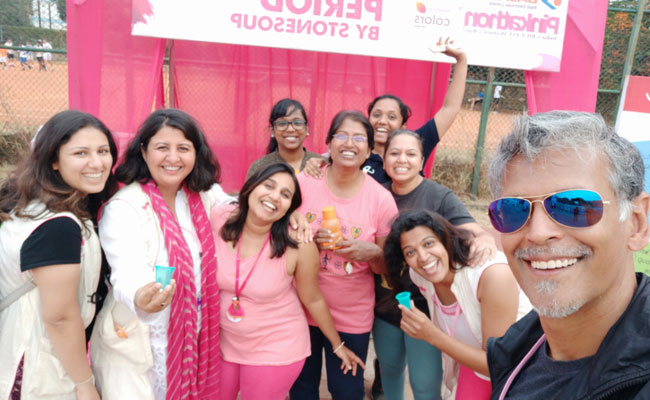 Another environmental threat that Stonesoup provides a solution for is the plastic menace. Their range of cloth bags, from shopping bags, gift bags, and vegetable bags to the brand new plogging bags, specifically made to keep up with the new concept of plogging which involves picking up litter while jogging.  Ms. Parmar notes,We are also trying to set an example of reducing the packaging waste of products we sell. For example, we sell bio enzymes, the natural cleaning product made of fruit peels, in used bottles that have been cleaned by us. Soap nuts are sold in cloth bags that can later be used as fridge vegetable bags. Lil, our reusable cling wraps, are reusable and healthier alternative to plastic disposable cling wraps.
When it comes to waste management, Ms. Parmar says that segregated, wet or organic waste can easily be composted with their composting solutions. The company offers composting kits at household and community level. Since 2016, the StoneSoup has been conducting workshops on composting and growing food in urban settings. Ms. Parmar said,We have influenced more than 50,000 households and have sold kits and community composters which add up to saving more than 80 tonnes of wet waste from landfills per month.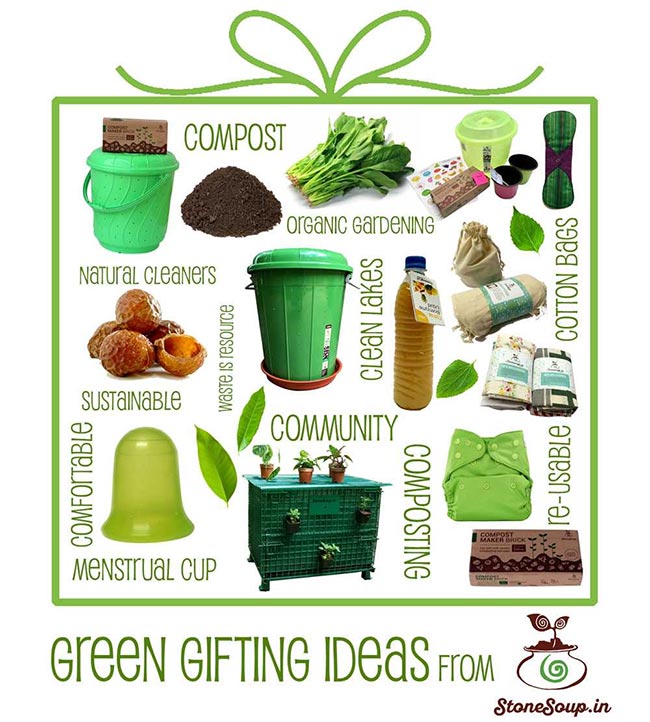 The firm, with its volunteer network has conducted around 500 sessions on responsible waste management in large corporates, communities, during events, and in colleges and schools. Ms. Kulkarni says,Our organisation was started by 2 women and now employs 12 others directly. We also have a network of more than 55 men and women across the country, who work as our partners – spreading the message of sustainable living and creating employment for themselves by selling our products.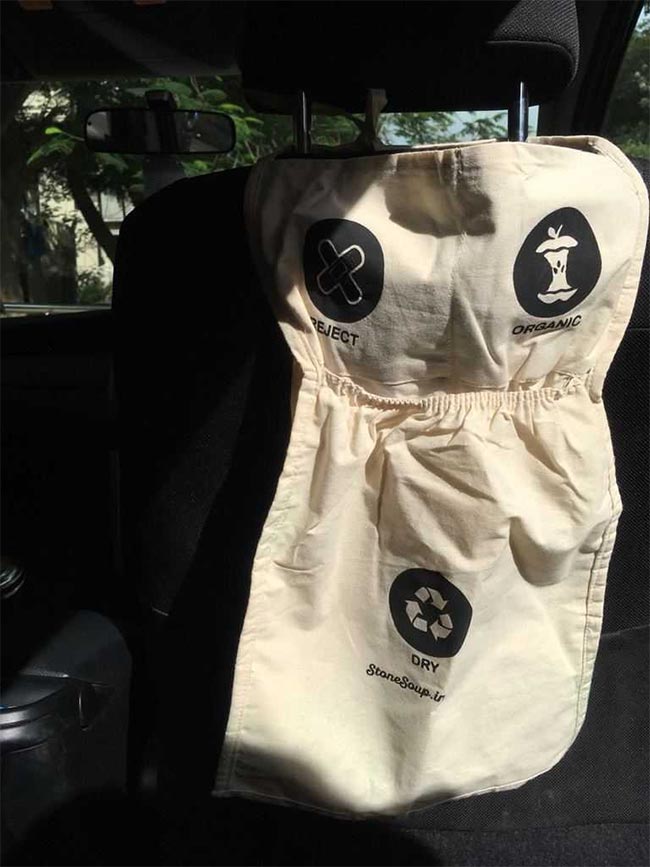 "We also have small groups of women working with NGOs, approximately 50 in total, in rural India who make products for us – cloth bags, earrings that go in our fuschia menstrual cup, cloth pads, car segregation bags, and reusable cling wraps among others," added Ms. Parmar.he duo has envisioned a future where the circular economy is a reality, which means everything that is produced and consumed gets either composted or recycled.
Article Credit: NDTV